I have downloaded the full version of the new released Left 4 Dead 2, and the game file was ripped by a Chinese dude, so thanks a lot. I don't have to donate my 20 bucks away to the PC Gamer shop. By the way, if you want to get a Windows game DVD with a nice paperback and with an affordable price, I suggest you to purchase it at Chop Soon Seng. They sell PC DVDs for RM9.90 for one disc. And the good thing is, you don't have to wait for the suppliers to supply all the stocks like what I'd been experiencing when I bought the Modern Warfare 2.
So, right here, I'll be giving you some spoilers about Left 4 Dead 2. I've played the first campaign and there are like five campaigns in it. The five campaigns include Dead Center, Dark Carnival, Swamp Fever, Hard Rain and The Parish.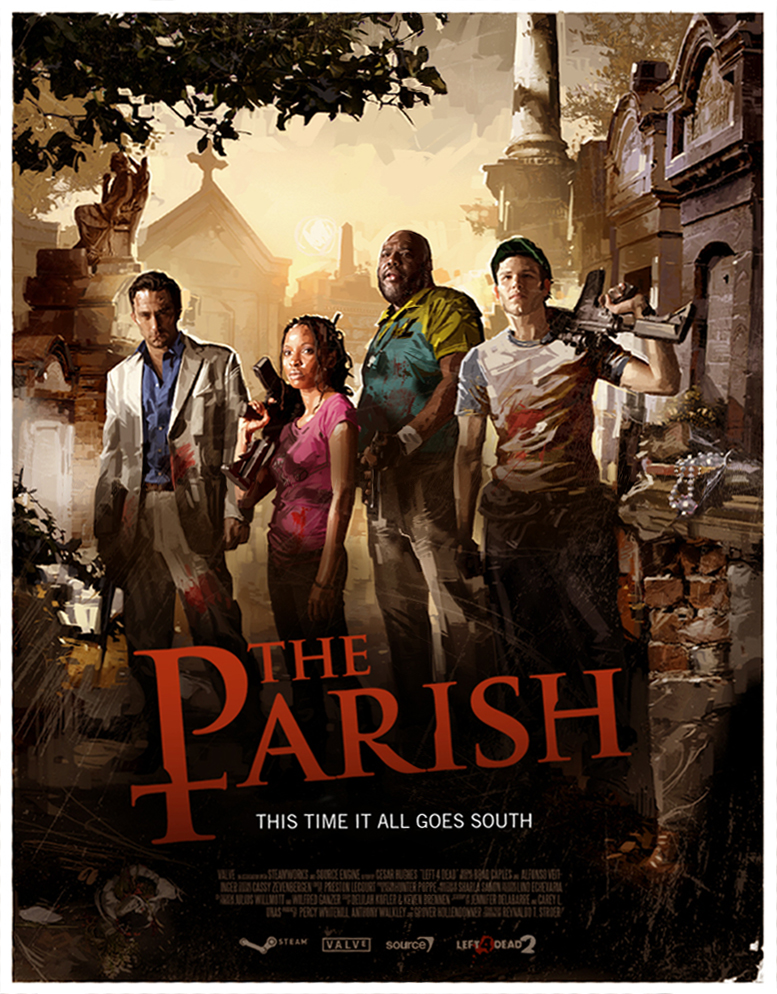 New infected: The Spitter who spills acid. The Charger who uses its oversized arm to smash survivors into the ground. The Jockey who locks onto the head of a survivor.
New uncommon common infected: Ceda Workers, Mudman and Clowns.
New Survivors: Ellis the mechanic, Coach the coach, Nick the gambler, Rochelle the producer.
Six game modes including the new ones: Play Campaign, Realism, Versus, Survivor, Scavenge and Single Player. Of all the game modes, you can only play Single Player in offline mode. But I've tried playing the campaign mode with some other players in Korea through Garena. Lags a bit though. Too bad most of the Malaysians player prefer to play Left 4 Dead, but not Left 4 Dead 2.
New ranged weapons, weapons upgrades, grenades: Pump shotgun, Submachine gun, Assault Rifle, Auto Shotgun, Hunting Rifle, Chrome Shotgun, Silenced Submachine Gun, Combat Shotgun, Sniper Rifle, Combat Rifle, AK-47, Grenade Launcher, Laser Sight, Incendiary Ammo, Explosive Ammo, Pistol, P220 Pistol, Magnum, Molotov Cocktail, Pipe Bomb, Bile Bomb
New melee weapons, usable items: Axe, baseball bat, chainsaw, cricket bat, crowbar, electric guitar, frying pan, katana, machete, night stick, gas tank, oxygen tank, propane tank, fireworks
So, I realised I had criticised a lot about this Left 4 Dead 2 a few weeks ago. I was wrong indeed. I thought it is so boring but in fact, the gameplay is better than Resident Evil 5. It is slightly better than Modern Warfare 2 in terms of playing it in the multiplayer mode. No wonder its metascore in Steam is 90, Modern Warfare 2 only 87.
Go to some random PC Game shop now and grab a copy from the retailers!
End of spoilers.